Amazing World Series Comeback!
---
COMEBACK FROM 3-0 DOWN! Poor Cleveland.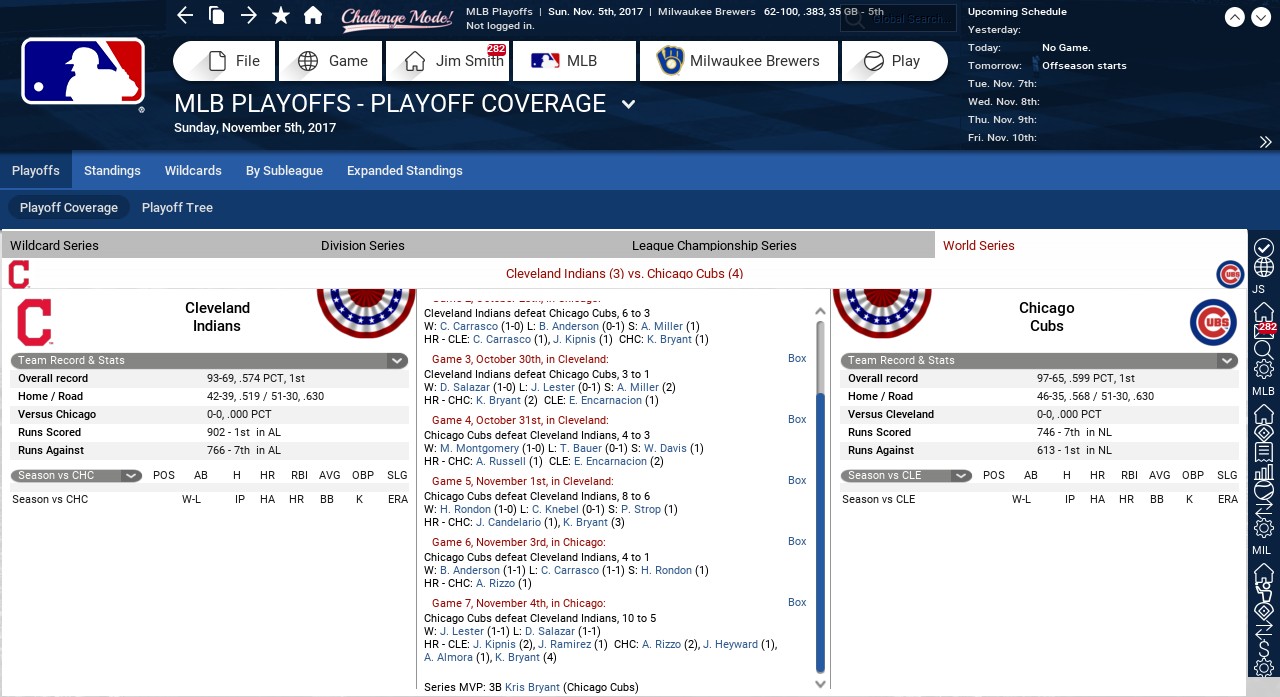 This after an amazing NL Championship in which they go up 2-0 initially only for the Nationals to run off 3 wins in a row and to completely end up choking the series thereafter.
Amazing Cubs run.
__________________
Shootin' at the walls of heartache, BANG BANG, I am THE WARRIOR!

"It's hard to be humble when you're as great as I am"- Ali

Wladimir Klitschko will DESTROY you.