I've had something occur which is very puzzling, and I've got no idea how to resolve it.
Last night, I exited the game and it saved as per normal after having played some games. Today, I've loaded the game and it seems huge chunks of the game are just gone.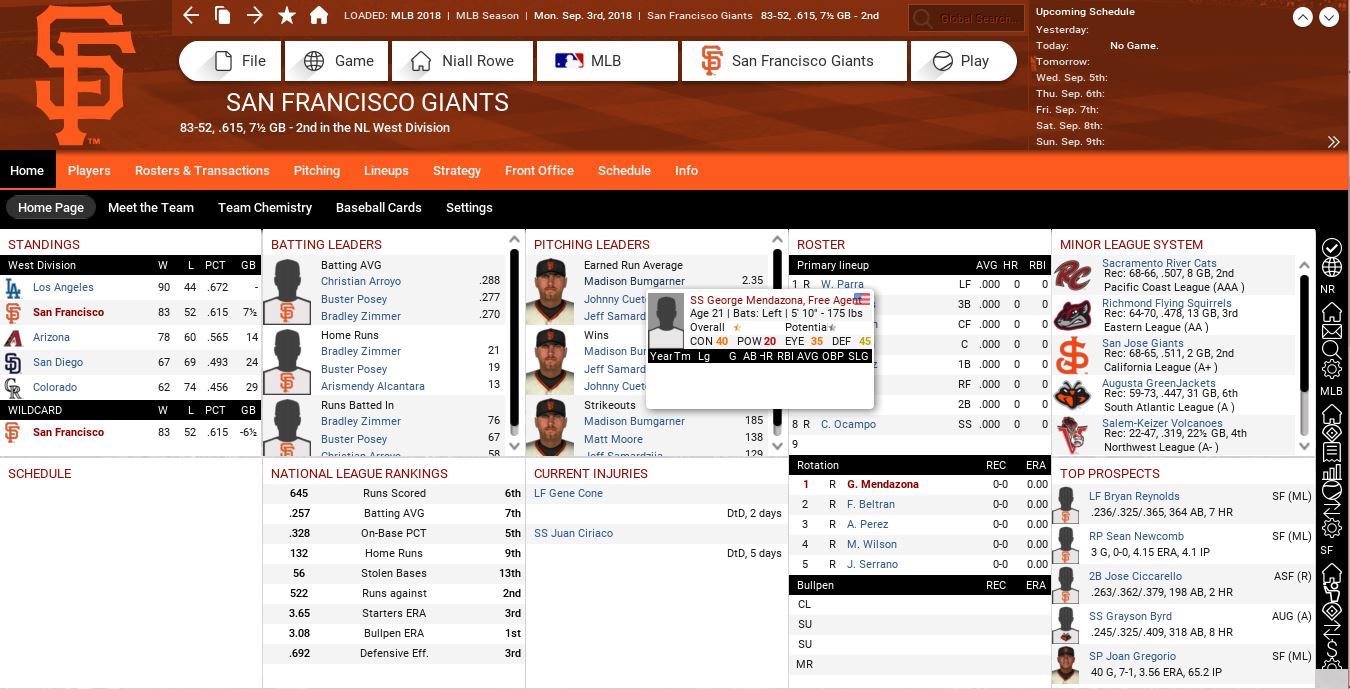 The two things I've noticed are missing straight away - firstly, the schedule is completely gone. I'm currently sitting at 83-52 as you will see in the screenshot, but the schedule part is now completely blank.
Secondly, all of the players are gone. You will also see in the same screenshot that I've hovered the mouse over Bumgarner, but a completely different player's details appear. This has happened with every single player, thus basically rendering the game unplayable.
Has anyone got any idea what's happened, and how to fix the issue?
If I need to supply league files please let me know - I'm very new to this game so I might need a little help!