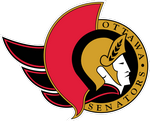 The Birth of Sens Army
I started this in FHM2, so, I thought I would restart it in FHM3.
1992-93 the 1st season of the Ottawa Sentaors. Hopes were high going into the season, would Ottawa make the playoff, could they ice a good team. As pre-season started the look of the team & management knew it was going to be a long season.
With young Yashin as a building block for the future, team started there 1st season (back) in the NHL.
They started the regular season with a lost to the Montreal Canadians (6-1) & 6 games later the Senators got there 1st win a 4-2 win over the Whalers, but it was downhill from there, they went on a 26 gms winless streak before there next win against the Islanders (5-2), then the next few games the Sens kept it close with loss to the Leafs (3-2), Capitals (4-1) & Blackhawks (2-1), then came the night that were Sundin, Sakic & Ricci combine for 7gs -11as in a 15-2 win over Ottawa
.
The Ottawa Senators set the NHL record (FHM) of fewest wins in a season with 6, beating the 1974-75 Washington Capitals (R-NHL) who had 8 wins.
G Peter Sidorkiewicz set a record for loosing 50 games (6-50-0)
Ottawa finish the 1992-93 season 6-72-6. Home record: 5-33-4 Road record: 1-40-2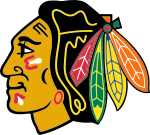 CHICAGO BLACKHAWKS STANLEY CUP CHAMPS
Ottawa 1992-93 (FHM3) Stats
:
Points: Jody Hull (45)
Goals: Mark Lamb (24)
Assits: Brad Shaw (31)
PIM: Mike Peluso (461)
1992-93 NHL (FHM3) Stats
Points: Joe Sakic (146)
Goals: Peter Bondra (63)
Assits; Wayne Gretzky (97)
Wins: Dominik Hasek (44)
Shutouts: Dominik Hasek (9)
GAA: Stephane Fiset 1.94