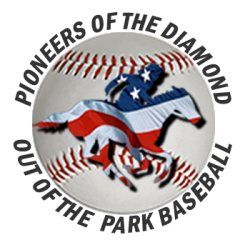 Full League Name (Initials):
Pioneers of the Diamond (POTD)
Main URL:
http://potd.ca
Commissioner(s) OOTP Forum Username(s):
Andy Ward (RoyEarl)
Email Address:
Andy.ward@live.com
OOTP Version:
OOTP20
Game Needed:
Required
Players:
Fictional
# of Teams:
28
Export Deadlines Days And Times
: Tuesday, Thursday and Sunday 10 PM (All time are EST)
League Time Per Sim:
7 Days, varies in off season.
First Season:
2003
Current Season:
2058
Special Rules & Settings:
The Pioneers of the Diamond is a long standing 28 team fictional league currently past our 50th season! We have a strong core of GMs some of them original.
We are always open to active owners regardless of experience with OOTP or on online leagues.
Please visit our web page for more information and please feel free to contact our Commissioner with any questions you may have.We use Slack for our league communication
If you have interest in any of our open teams please contact:
(RoyEarl) or email
Andy.ward@live.com
or post in this thread
See open teams below!