When viewing another team, you can look at most of their data, but when you try to view their offensive strategy, you are told you can't edit it, and you can't see if they are, e.g., aggressive on the base paths.
That's bug #1 - you should be able to
view
their strategy, but not edit it. But the awareness that you shouldn't be able to edit the opposing team makes this bug so bad, because
you can edit almost everything else about a team!
I illustrate this by playing game four of the World Series against the Oakland A's. (They are pretty outmatched and down 3-0, so I don't feel TOO guilty cheating here.) First, I changed the pitching matchups, making their worst relief pitcher start and their next worst close.
Pitching before: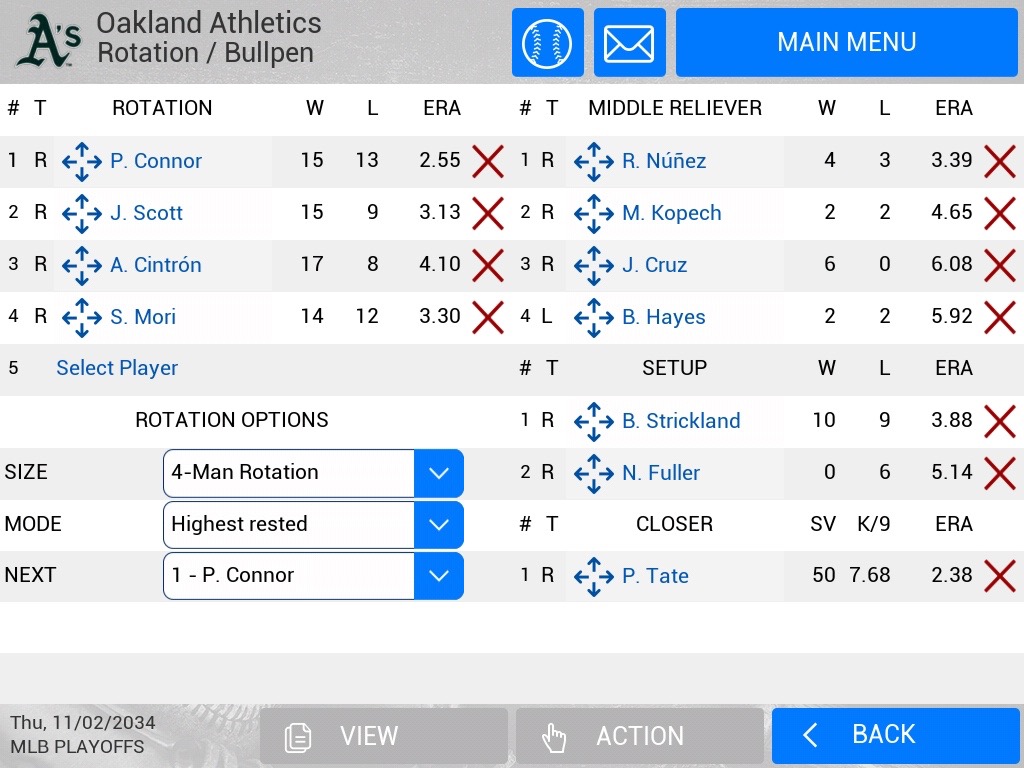 Pitching after: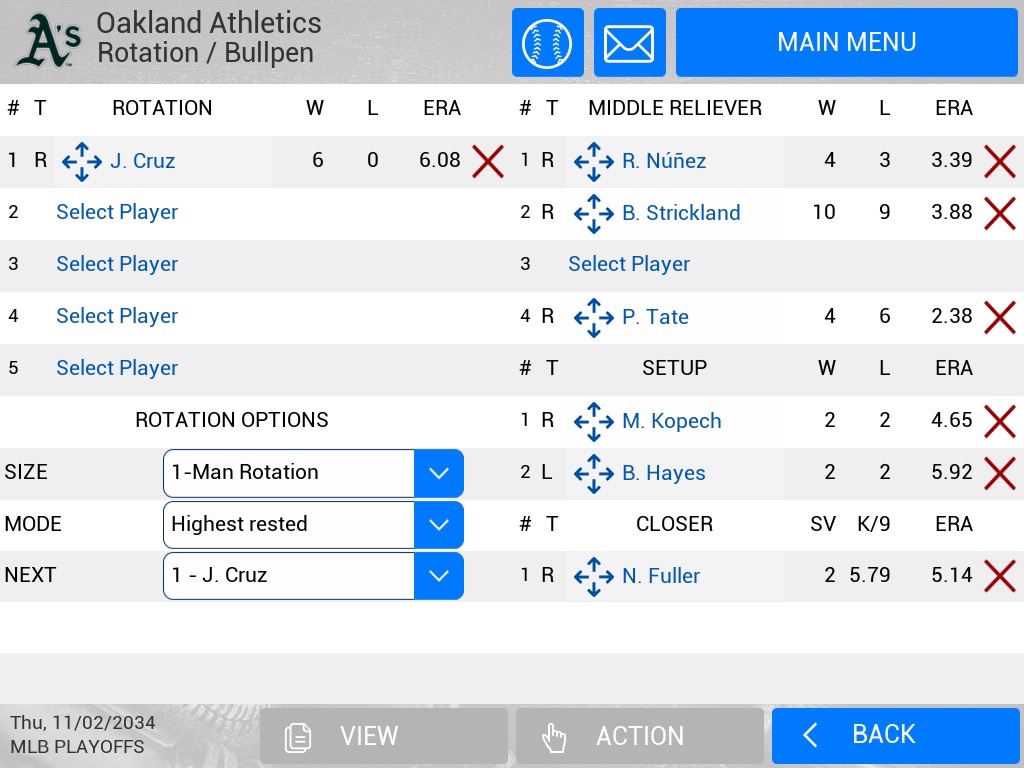 As you can see in the box score below, this worked:
their iffy relief pitcher started -- and did surprisingly well considering what I did with their defense! As you can see in the post below, I had their ace pitcher play catcher and put their other decent pitchers at key positions like center and third.