Games played Date Problem
---
Hi Gents,
I sent the zipped file of my league via the appropriate method (MTBA.lg.zip)
Here is my issues.... Best example would be EL League, Plantation Island Team... pick a player... I pick Joe Kuhel .... Looking at his BNN Page below you can see his last ten games have sores of 0-0 and dates of 1926... The league date is currently August 17th 1925.... This seems to be happening on certain teams throughout a lot of the minor league affiliates... not all but some...
Please any help would be greatly appreciated...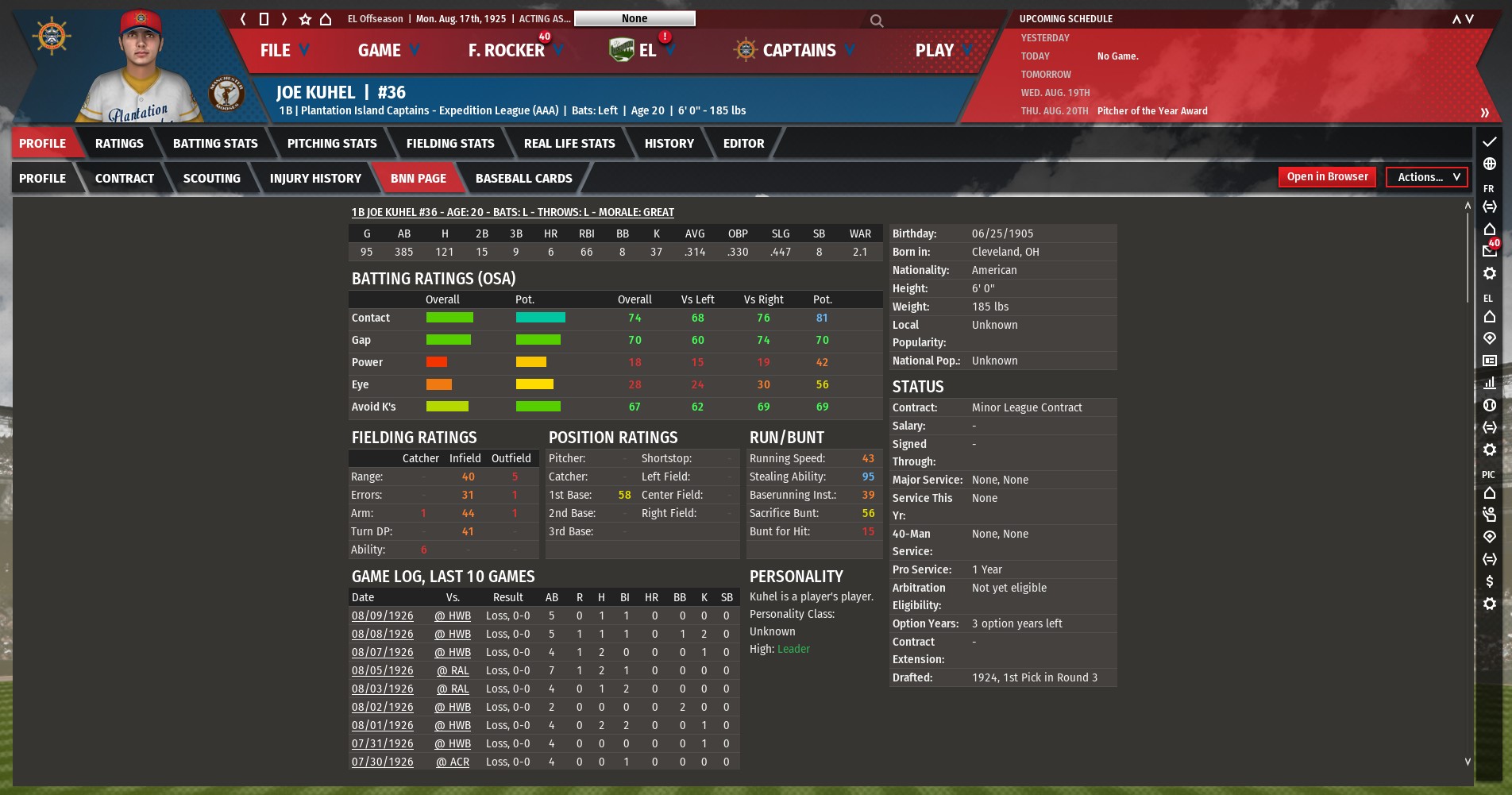 __________________
Commissioner - GM - S.F. Giants -
XFBL
Commissioner - GM - Acadia Park Nationals -
MTBA
GM - Fargo Rage - United Baseball Association
GM - Birmingham Bulls - Heroes Reborn League
GM - Los Angeles Agents - Field of Dreams
GM - Varadero Exiles - World Baseball League
GM - S.F. Giants - American Baseball Legion