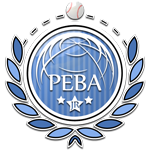 We present something a bit off the beaten path: a podcast about
PEBA
, one of OOTP's longest-running and most decorated online leagues!
Join Ken (Florida's GM) and myself Reg (New Orleans' GM), as we discuss the end of PEBA's 2023 championship series, as well as the players and GM's who won some hardware in the 2023 PEBA Awards!
CLICK HERE for PEBA-cast - Episode 03!
If you missed our first few podcasts,
Here was episode 2, which reviewed the 2023 Playoffs!
[HERE] (Youtube)
Here was episode 1, which gave a playoff preview
[HERE] (Youtube)
WHAT IS PEBA, ANYWAY?
PEBA is one of OOTP's longest-running leagues. We are a fictional major-league alternate baseball world. The league's history is so deep,
that an honest-to-goodness book was even published on the subject!
The league has been running for a decade now: since 2007 both in-game and real-life. There is an incredible depth of news articles and stories about the league, since writing is an important by-product (as well as an enjoyable and dedicated crew of GM's!)
We are located at
pebabaseball.com
!
Note:
If you want to explore the PEBA-verse in depth, click
[HERE]
to see standings and other info.
---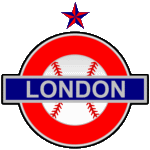 We are currently taking applications for the GM of the
London Underground
, PEBA's original european-based team. They are looking for a new General Manager to lead them into the 2024 season. Attached to this post is the back story for that unique franchise! Take a look!
If you want to join this addictive baseball world as GM of London, feel free to apply
[HERE]
and since it is a media/writing style league, send along a 2-3 paragraph 'news article' of your arrival in London under the "tell us about yourself" section!